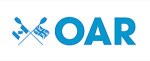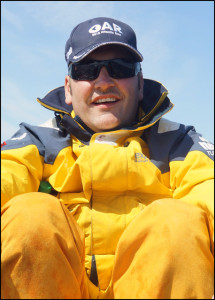 The Olympic Atlantic Row (OAR) expedition (www.olympicatlanticrow.com) was led by two of Britain's most distinguished ocean rowers, Roz Savage MBE and Andrew Morris, who aimed to cross the North Atlantic, from Newfoundland to the west coast of Britain, reaching London via the Thames in time for the start of the 2012 Olympic Games. Their attempt was called off on health & safety grounds after unusually large quantities of ice broke away from a Greenland glacier creating a minefield of icebergs deemed too treacherous for the voyage.
Alec Lom Events & Communications is simply a company that performs its PR duties with flair, dedication and, most importantly, they produce results.
Having had the glitz, glam and ultimately waffle from previous PR companies, I cannot recommend Alec highly enough. We don't need to look any further for our PR needs.
Andrew Morris, Chairman, Olympic Atlantic Row expedition, Founder Icon Motorcycles Ltd