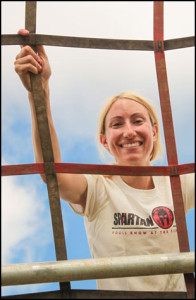 Reebok Spartan Race, voted Outside Magazine's Best Obstacle Race in 2012, is the world's leading obstacle racing series and the first of its kind to have global rankings. With an estimated one million participants in 2013 and 60 events around the globe, Reebok Spartan Race is making this one of the fastest growing sports in the world. Nine countries are already on the map and, as well as in the UK, events are scheduled this year in the United States, Canada, Mexico, Slovakia, the Czech Republic, Germany, France, Australia and South Korea. Spartan Race is becoming a global phenomenon. (www.uk.spartanrace.com)

Alec Lom and his team offer a focused human approach to their PR work with great attention to detail and professionalism. They take the time to attentively listen to your goals and steer all results using the best strategy.
Alec shares his years of expertise and insight and creates action plans that deliver an exciting array of results.
Alec's ability to raise our brand's awareness has allowed us to grow our company's reputation in an ever-competitive industry and develop strong and lasting relationships within the media and with partners introduced to us.
Always open to feedback, Alec runs a transparent operation, leaving you at ease and in the loop on all efforts allowing you to do what you do best … run your company.
A genuinely passionate and ambitious man, Alec can deliver on many levels through his years of wisdom, guidance and strong work ethic. He has supported our company's development and we are very grateful to have him as our PR Director.
Selica Sevigny, Co-Founder & Race Director, Spartan Race