Inspired Ergonomics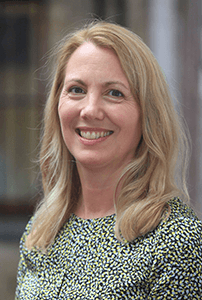 Nichola Adams is the Founder of Inspired Ergonomics and one of Britain's leading back-pain experts. A highly qualified ergonomist, she specialises in advising companies across the UK on how to reduce their risk of back pain in the workplace.
In this new age of the need for media visibility, I felt it was important to get some media training as I had no experience in this field. Alec's training was very thorough. He brings all his experience together to provide in-depth bespoke training for all media types, from phone interviews through to TV interviews. We ran through a number of different scenarios, from the friendly journalist to the not so friendly, highlighting pitfalls along the way. As a result I became far more conscious of both my verbal and body language and how to use these for positive rather than negative effect. It was extremely useful and I feel far more prepared and confident to face whatever opportunity comes my way and to never say no to media opportunities again!
Nichola Adams, MSc Health Ergonomics, Tech CIEHF, ACPOHE, Reg Member, Founder, Inspired Ergonomics
British Military Fitness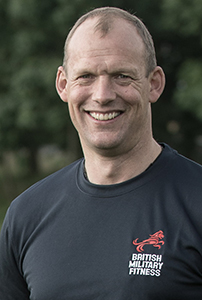 The Founder and MD of Britain's leading supplier of outdoor fitness programmes, British Military Fitness, had experienced some limited exposure to journalists during his many years' service in the Armed Forces. As BMF's profile began to rise, further training on how to conduct successful media, rather than military, campaigns was required.

My media training with Alec Lom was a fantastic experience and I recommend it if you may find yourself being interviewed by the media at any time in your career.
Alec coached and guided me, making me aware of some of the pitfalls that I need to look out for and that I was otherwise unaware of, and he also highlighted areas where you can innocently, by maybe using a loose word or a wrong message, get yourself into situations that you'd rather avoid.
I'd had a limited amount of exposure to the media in the military, but I found Alec's training very worthwhile. Plus it was fun. After the training, I felt a lot more confident about speaking to the media, and I would strongly recommend that anybody who has staff and is likely to come into contact with the media should do this training.
Harry Sowerby, Founder & Managing Director, British Military Fitness
The Royal British Legion Major Series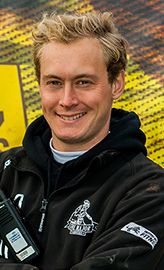 The Race Director of this fun-and-friendly mud and obstacle run series needed to engage with the media effectively in order to boost registrations for his event, The Royal British Legion Major Series. The workshop included national and regional print and broadcast media exercises, which proved both challenging and a lot of fun.

I'd never done media training before, so I didn't quite know what to expect. But given the role that I have within our business, I knew that it would be a great help as I would be doing a lot of media interviews in the future.
I thought Alec's media training was very thorough and he also offered very helpful feedback along the way. I felt I made good progress during the training session.
We utilised Alec's wide knowledge of the media by covering all the different angles, whether it was learning about, and then practising, a phone interview, or a radio interview, or being face-to-face with a journalist. Finally, we trained filming a piece to camera. Alec's experience within all these areas was hugely beneficial and I felt the very well-rounded training prepared me for whatever is going to be thrown at me.
Since completing my media training, I now have a greater understanding of the importance of conveying one's key messages, and I'm more aware of details such as body language, how you come across in interviews, including how to sit or stand, and facial expressions. All that's made me feel more confident taking on media interviews in the future.
Alex Stanley, Race Director, The Royal British Legion Major Series & Head of Events, British Military Fitness
Spartan Race UK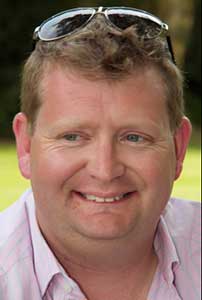 The new Director and Licensee of Spartan Race UK, the British branch of the world's leading obstacle racing series now operating in 20 countries, requested media training to build on his skills for conducting print and broadcast media interviews. The workshop included a variety of role play exercises and crisis management scenarios.
Alec took me on a journey of intensive media training. We worked together on scripts. It was both fun and enjoyable, and also pressurised. I learned how to put on my 'media face' when I need to. The training was very interactive and worked holistically and experientially. At the end, I felt empowered. We worked well together. After the training session, I felt more confident and that I had been through a really effective process.
Dan Tuffnell, Director and Licensee, Spartan Race UK
Performing Artistes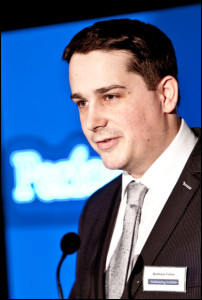 The Performing Artistes team underwent media training, involving workshops on how to handle interviews with print media, radio and television. Mock interviews were conducted face-to-face, on the telephone, 'down the line' and on camera.
We have dealt with press inquiries for many years, but the media training Alec gave us proved to be incredibly useful and insightful and we have certainly learned a lot from his experiences across all forms of media.
Matthew Fisher, Director, Performing Artistes
Crewroom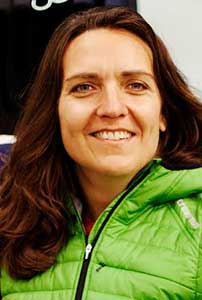 The profile of Crewroom, the award-winning British technical sportswear brand, rose sharply and new media interest from Fleet Street, the trade press and broadcasters brought a flurry of interview requests for the company's management team.
Alec's experience of working across the media meant that he was able to give me an in-depth guide to all the various different areas of the media. He prepared me thoroughly for all the levels and types of interview. It was a great start and he also followed up, being very supportive when the time came for me to put my training into practice.
Kate Giles, Founder, Crewroom
LaHave Orchards & Haskapa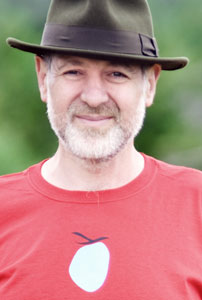 Simon Fineman is Chairman of Timbmet Group, one of the UK's leading timber companies, and is the Founder of LaHave Orchards in Nova Scotia, where a new 'superfruit', the Haskap berry, is being grown. Delicious Haskap juices, jams, chutneys, ice creams and sorbets are now being produced by Haskapa, of which Simon is President.
My half a day of media training was challenging, enjoyable, very well structured and packed with good advice that will actually serve in a broader range of scenarios beyond the media. Special mention is warranted for the practical exercises, which offer a rapid learning experience with the support of Alec's constructive feedback to stimulate post-training development. A really worthwhile session suitable for anyone who needs to refine their ability to deliver concise presentations.
Simon Fineman, President, LaHave Orchards & Haskapa

Timbmet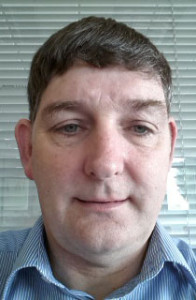 An executive team at Timbmet, Britain's biggest hardwood importer, underwent media training having previously had limited exposure to journalists locally. A range of mock telephone and face-to-face interviews, for both regional and national print and broadcast media formed part of the workshop, which also covered some topical news issues.
We learnt a lot in a few hours and Alec communicated the key issues on media interviews very well. The practical exercises were very worthwhile and helped us to learn quickly. The attention to small details about the media improved our performance no end and the support notes he provided afterwards were also very helpful. Thank you for a most informative and fun session. I now feel far more confident about any future contact with the media.
Sean O'Sullivan, Commercial Director, Timbmet
Timbmet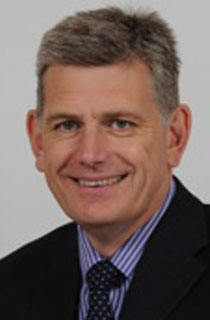 Leading the Timbmet team, their MD, Nigel, had some previous experience of liaising with trade media, but he also felt that he benefited from the workshop.
Thank you very much for the media training. The exercises were challenging, informative but more importantly invaluable. I feel confident on how to portray myself in difference scenarios whilst responding to challenging and unexpected questioning. Thoroughly recommended to anyone exposed to the media.
Nigel Cox, Managing Director, Timbmet
ShinDigger Brewing Co.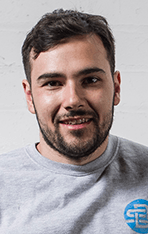 Based in Manchester, award-winning craft brewers ShinDigger are rapidly growing to become a national brand. The company's two founders are currently the youngest established professional brewers in the UK.
We spent a fun and insightful day on media training. We learnt a great deal from Alec and his extensive experience. We progressed through topics such as radio, face-to-face, broadcast and telephone interviews, improving our confidence and ability to communicate our message.
Paul Delamere, co-Founder, ShinDigger
ShinDigger Brewing Co.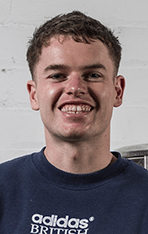 ShinDigger are now featured across the media, including in national newspapers such as the Guardian, Daily Express and Mail on Sunday. They've appeared on BBC Radio and Channel 4 News. To entertain their 30 million Facebook fans, UNILAD also made a profile-raising film about ShinDigger's talented founders, their beers and the brand.

With Alec's wealth of experience on Fleet Street, he really understands what the media are looking for and how to deliver that – while at the same time making sure you get across your key message that you are promoting. With Alec's media training, essentially you will learn how to optimise any media engagement.

George Grant, co-Founder, ShinDigger