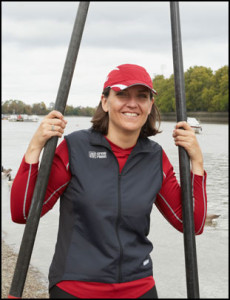 Crewroom (crewroom.biz) is an award-winning British performance brand with a sustainable ethos. In business for the past 12 years, and with a proud heritage in the rowing world, the company has used its knowledge and understanding of performance garments and the needs of endurance athletes to expand its retail range into the running and trail market. Crewroom's primary concern is the physical welfare of the athlete.
Alec came on board at a time when we were re-positioning our brand and establishing our growth strategy.
With his wealth of experience in the media (both as a journalist and now in PR), an invaluable contacts book and sheer determination and professionalism, Alec has been fundamental in helping Crewroom achieve real visibility in the public eye and has helped establish our brand in the market place.
Alec will always go the extra mile for his client and, unlike some traditional PR agencies, he is incredibly flexible and accommodating.
It's a pleasure working with Alec and we look forward to working with him in the future.
Kate Giles, Founder and CEO, Crewroom