"Remember," our Mums used to say, "God gave you one mouth but two ears!" That's something we always remember when we meet you to discuss your goals and priorities.
Before our work can begin, we come to listen (using both ears) to your story. You may have a clear vision of what you seek to achieve, you may not. Either way, rest assured we'll be very focused on delivering your brief.
Once objectives are set, we develop a strategy for achieving them. Maybe you want to raise the profile of your company generally, a specific product or project, or one of your key personnel. You'll also be wondering if you'll see a return on your investment. That's why we're very proactive giving you regular feedback.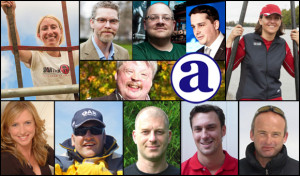 Sometimes a new client has had a bad previous experience with PR. That's a shame. Our clients usually hear from us every day. And because we have media experience at national level, we hit the ground running. You're the boss and we know we'll be judged on results.
There's an old Fleet Street adage. When a journalist delivers a scoop and is tempted to feel complacent, the news editor always barks: "You're only as good as your last story!". So we'll carry on working hard, with you, to make sure you get the results you are looking for.
News editors also often shout: "Drop that, now work on this instead!". If your priorities change at short notice, if something new comes up you want us to prioritise, we're on it straightaway.
Talking to you is an ongoing process. Keeping our communication channels flowing is vital. And what you tell us will always remain strictly confidential.