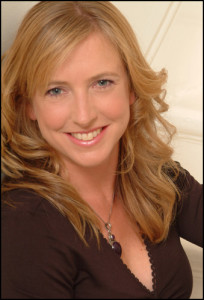 The Olympic Atlantic Row (OAR) expedition was led by two of Britain's most distinguished ocean rowers, Roz Savage MBE and Andrew Morris, who aimed to cross the North Atlantic, from Newfoundland to the west coast of Britain, reaching London via the Thames in time for the start of the 2012 Olympic Games. Their attempt was called off on health & safety grounds after unusually large quantities of ice broke away from a Greenland glacier creating a minefield of icebergs deemed too treacherous for the voyage. Roz (www.rozsavage.com) is the first woman to row solo across three oceans.

I just love working with Alec. I set very high standards, and he lives up to them.
He listens attentively, takes copious notes, knows all the right people, makes excellent and creative suggestions – and he makes them happen.
I really value people who deliver, and that is what Alec does.
Roz Savage MBE
Ocean Rower and Sustainability Advocate
Four World Records, including First Woman to Solo Row Three Oceans: Atlantic, Pacific, Indian
National Geographic Adventurer of the Year 2010
Yale World Fellow 2012
Author of 'Stop Drifting, Start Rowing: One Woman's Search for Happiness and Meaning Alone on the Pacific'